Pet Friendly Rentals at Windsor Hills
Small dogs (less than 25 pounds in weight) are permissible in Windsor Hills Resort based on Home Owners Association guidelines. This rule applies only to townhomes and standalone homes/villas. According to Association rules however they are not permitted to enter any resort community common grounds which would prevent you walking the dogs around Windsor Hills. Townhomes do not come with large garden areas therefore you should be mindful of this if intending to travel with a dog and stay in this type of property. Standalone villas come with garden areas behind the property and thus are more suited to small dogs. Dogs are not permissible in condos at all. Rental owners are also well within their rights to operate a no pets policy. While many owners do permit pets you should be mindful of the Home Association rules on this and should consider where you might walk the dog daily. Old Lake Wilson Road, from which you enter Windsor Hills Resort, is a busy main road and not suitable for exercising pets.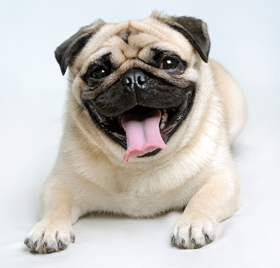 The best approach is to ensure you clearly state your pet requirements in the comments field of our enquiry form when contacting owners. The owner can then advise you whether they are pet friendly and, if they are, offer advice on how best to enjoy your vacation with a pet within Windsor Hills whilst still remaining within Association rules.