Orlando Florida Rental Tips
Benefits of a Private Rental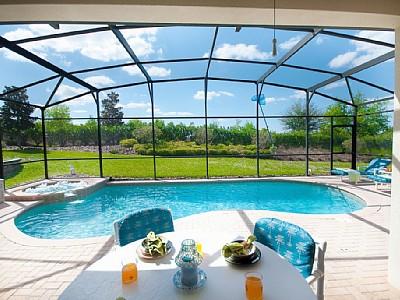 Windsor Hills Private Rentals offer you space, convenience, freedom and great value compared to hotels, motels or staying on-site at Disney. At Windsor Hills you'll find modern homes, townhomes and condos offering kitchens with dishwashers, microwave ovens, coffee machines, full size washers and driers and bbqs all as standard. You'll also find a wide range of entertainment options in many of the properties such as games rooms, the latest games consoles, dvd collections, high speed internet access and laptops.
Cost - Windsor Hills is less than one mile from several large hypermarkets, restaurants and shops on Highway 192. Cooking your own meals is a great way to manage costs during your stay and the added convenience comes in handy after a long day at the parks. Staying in a hotel room naturally encourages you and your family to want to spend most of your day away from your accomodation. Using current gate prices, a day at Disney for a family of 4 could cost anything up to $500 so a day spent relaxing by the pool can considerably cut costs over the course of a two week vacation. For large groups private rentals at Windsor Hills are a no brainer when compared with hotels.
Space – whether it's a 6 bed villa or a 2 bed condo at Windsor Hills you are always going to get more space by choosing to rent private accommodation. Instead of being stuck in one room you'll have several rooms and areas to benefit from, and thus you won't need to spend as much time and money away from your accommodation. If you're taking kids on vacation they need space, and adults need the space to get away from them once in a while. Orlando vacations and trips round the various theme parks can be stressful, and returning to a hotel room after a long day with tired children is not ideal. If you have very young children most owners offer baby equipment. Check each listing for cribs, high chairs and stroller availability.
Travelling for business?
Tired of hotel room after hotel room? Why not try a Windsor Hills Condo. You'll get access to the Windsor Hills resort pool and clubhouse with first class gym facilities. If you are going to be in town for several days you could even try Windsor Hills a luxury rental villa or townhome with private pool. You'll get free high speed Wi-Fi. And with a private rental at Windsor Hills you'll have the space to entertain guests as well.
Owner Advice
When enquiring about a privately owned villa, townhome or condo make use of experience and local knowledge; ask the owner questions and get advice on anything from theme park tickets to recommended local shops and car hire. If an owner is willing to provide you some tips and help in advance of a booking it's a good indicator of the level of service you can expect after booking with them and during the vacation stay itself. Contacting the owner by email or speaking on the phone is the best way to reassure yourself that the rental has the facilities you and your family need. Planning in advance is vital to ensure you have everything you need to plan a Disney Holiday. There are plenty of informational websites local to your part of the world which can prove invaluable in ensuring if you are travelling from Canada to get tips from fellow Canadians and if your base is the UK you want to consult a free orlando guide for brits travelling to Orlando. Alternatively, why not engage a personal travel planner for specialized travel advice for your Disney vacation.
Budget and Dates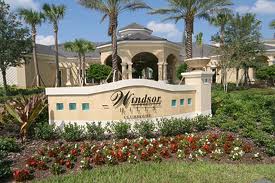 Windsor Hills Owners often deal with several enquiries a day so to get the most out of the search for that perfect vacation rental holidaymakers should begin their search armed with realistic expectations and clear requirements. Most owners are willing to engage with holidaymakers over several days or weeks to ensure all questions are answered but owners will expect the holidaymakers to have taken the time to review their property listing and make sure it's right for them. Be clear about your party size, your budget (don't be unrealistic) and your travel dates. Before submitting an enquiry check an owner's availability calendar and ensure the dates you want are available. If they are not and your travel dates are fixed you are simply wasting both party's time. If your dates are flexible browse availability calendars and submit different travel dates for different properties based on availability. Looking for unfilled slots in owner's calendars can often land you the best deals. What's great about the Windsor Hills Private Rentals Website is when you submit one enquiry our enquiry form remembers your details so you can browse through the site and submit enquiries to properties simply changing minor details, dates or comments without having to keep retyping your information. In short - whatever you do, make sure you treat owners and their properties with respect and you'll get respect back in return with interest.
Booking a Villa Direct from the Owner
If you've never booked directly from the owner before and you have concerns there are steps you can take to reassure yourself:
Research – search the internet and look for independent reviews of the specific property or owner on sites such as Tripadvisor. Register for, then ask questions on, discussion boards such Disboards Hotels and Accommodation Forum or WDWmagic Villa Forum.
Ask the Owner – If you have concerns and want assurance a particular owner actually owns the property ask the owner to verify their ownership – most owners will be only too happy to reassure you of their ownership and put your mind at rest.
Ask Windsor Hills Home Owners Association – Windsor Hills benefits from a first class home owners association who will be able to confirm the owner's legitimacy and also whether they have paid their home owners association fees meaning they are reputable and that all the services they offer as part of their vacation package are valid.