Where to stay - close to clubhouse, swimming pool, kids play area, tennis courts
When considering quotes from owners give some thought to where you want to stay in the resort. Activity at Windsor Hills centres around the clubhouse and resort pool area. To the west is the townhome community The Vistas (shown in yellow below) and to the east (directly adjacent to and often overlooking the community pool and new water park area) is the condo community The Ventura.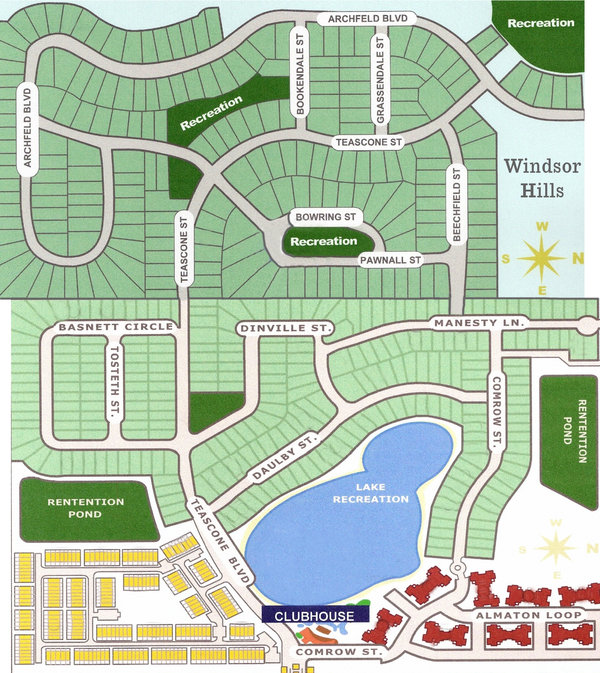 Further into the resort through the main arterial street Teascone Blvd leading to Teascone street you will find the pool homes which make up the majority of the accomodation options at Windsor Hills. Teascone Blvd, Daulby street and Comrow street offer pool homes closest to the clubhouse. The kids playground area can be found on the corner of Teascone street and Dinville street and the tennis courts are located just north of the condos at The Ventura so Comrow street pool homes offer a great location if you wish to get some intensive daily court practice in.