Windsor Hills Water park
Welcome to Windsor Hills' Spectacular NEW water park where you'll find gallons of fun! You'll love our new water park equipped with 2 large dueling slides and 2 smaller slides for the little ones. Opened to the world in late 2018, you'll find it adjacent to the existing community pool and clubhouse area. The facility is free to all guests in the resort unlike many other resort water parks in the Orlando area. The multi-million dollar development is a fantastic addition to what is already the most popular short term rental resort in the area.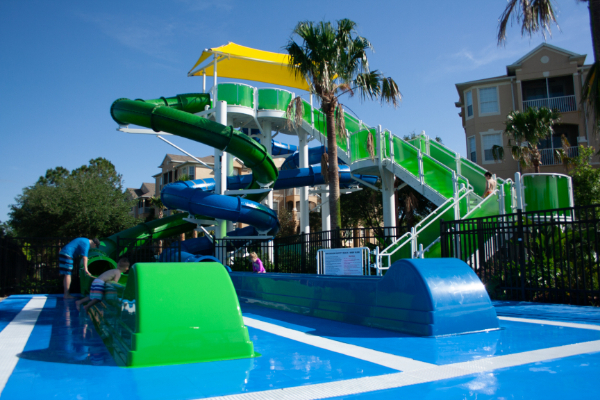 Keep cool and refreshed as you slide, splash, twirl and squirt your way around our super fun water park.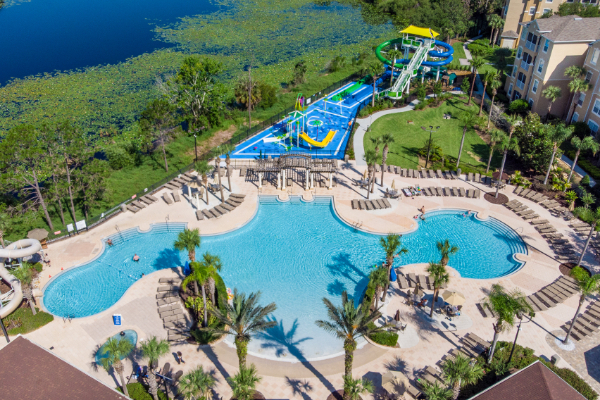 There's so much to see and do:
Explore the pink and green waterbug!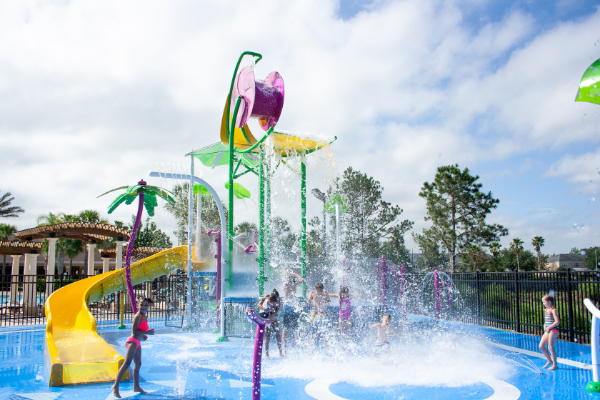 Beware the rooster tails and ground geysers located throughout. You never know when they'll spray.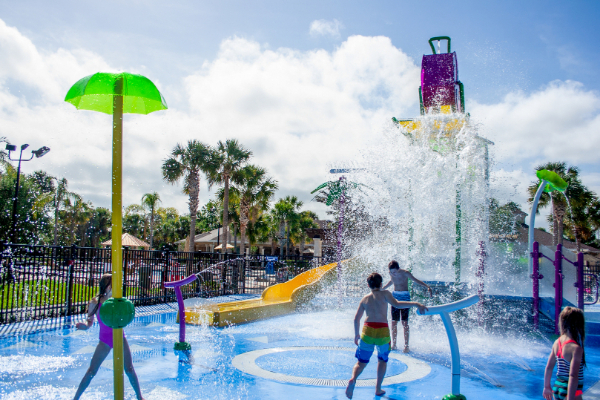 Aim our 360 degree tube to blast your friends.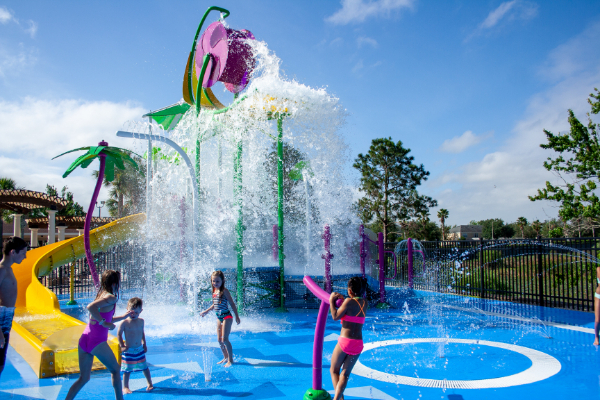 Spin the Ombrello Twirls to create your own spiral water effect.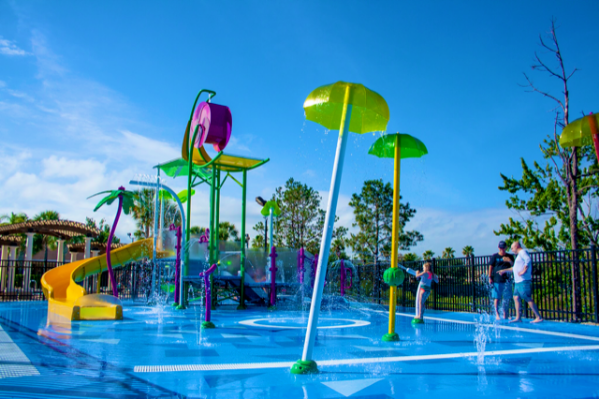 Stand under the Wavy Palm and enjoy the view.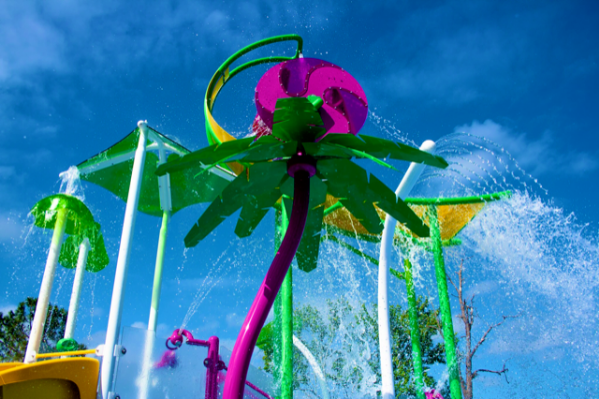 Keen for a super soak? Stand under our giant water wheel and try to guess when it will land a massive wave of water on you.
Feeling really brave? Try out our dueling flume slides for a wild and wet ride. One is faster and steeper than the other. Can you guess which one? Each provides an unique ride experience.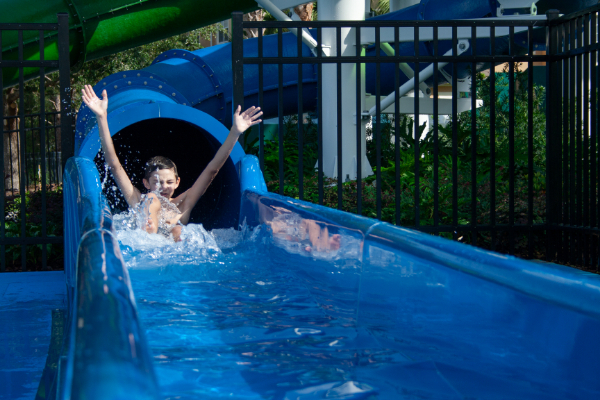 Restrictions
All riders must be 42" tall to ride the blue and green slides.
Opening Hours
April 1 thru September 30 10am until 8pm
October 1 thru March 31 10am until 6pm
(excluding any unforeseen closures due to maintenance or bad weather).